Approx time: 45mins-1 hour
Cost : £15 Adults £10 under 16s.
We require a minimum number of 7 adult passengers for this ride or the equivalent cost to be met. Usually, in season (March to October we have enough passengers to meet this criteria. Out of season this may not be the case.)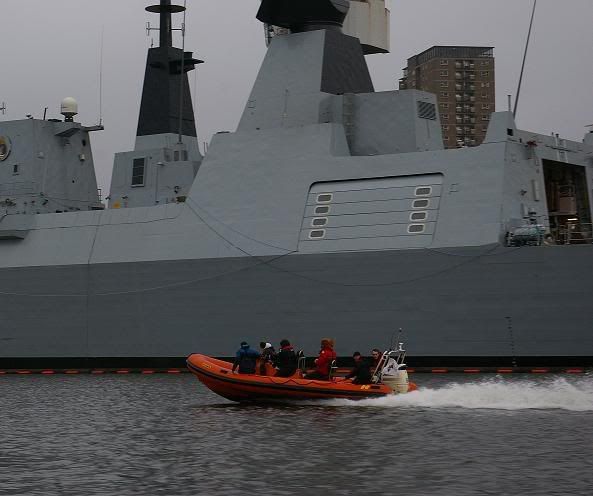 If you are looking for one of the more exciting things to do in Glasgow then hold on tight as we leave from our base at the Tall Ship. This truly invigorating tour takes you further down the Clyde; see if you can spot the two guys struggling to launch a boat!
Specialist warships are still being built on the Clyde. We can get up close to them. Maybe they will blast us out of the water…..if they can catch us! Duck down as the planes landing at Glasgow airport fly overhead just above the river! Just on the starboard of the boat see where the world famous liners were launched, the Queen Mary, Queen Elizabeth and the QE2.
Now we hit the countryside, there are lots of strange birds and wildlife down here. Onward to the Erskine bridge, as we whisk underneath it see if you can catch a glimpse of the £10million Elastoplast!
We do a turn at the newly opened Forth and Clyde Canal and head back to base. If you missed anything on the way down you can catch it on the way back.
Again if you want a more leisurely tour, just ask the skipper.